Summer is in full swing and I am loving every minute of it!!  Besides a great book and some sunscreen here are five new items that I recommend to help you enjoy summer to it's fullest…without sacrificing style of course.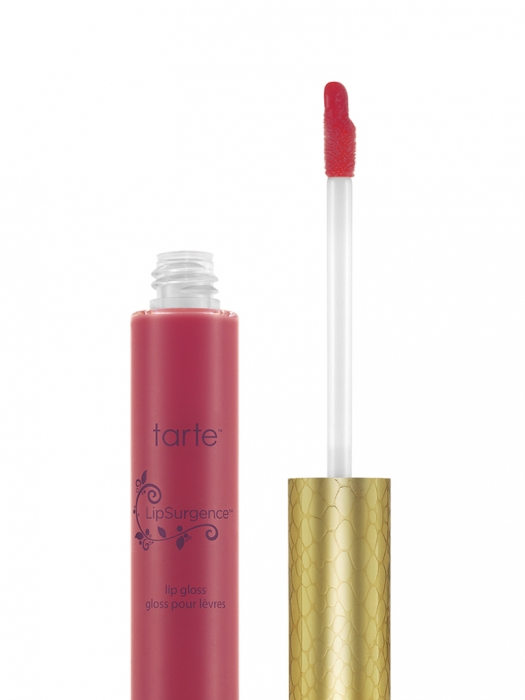 1. Tarte's Limited Edition LipSurgence ($19)
This lip gloss (pictured in Envy) will keep your lips looking colorful and shiny all day.  I'm a huge fan of Tarte products and this new lip gloss is no exception.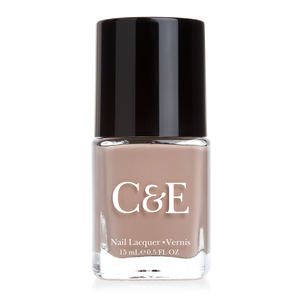 2. Crabtree & Evelyn's Nail Lacquer. ($6)
I'm in love with this soft and simple shade named Almond.  Something about is so calming and feminine.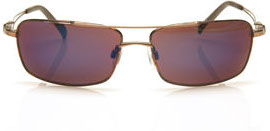 3. XG Sunglasses ($125-$145)
Protect your peepers with fashionable shades.  I've just ordered a pair of the Zurich sunglasses with "Extreme Glare" technology.  I'm excited to give them a try!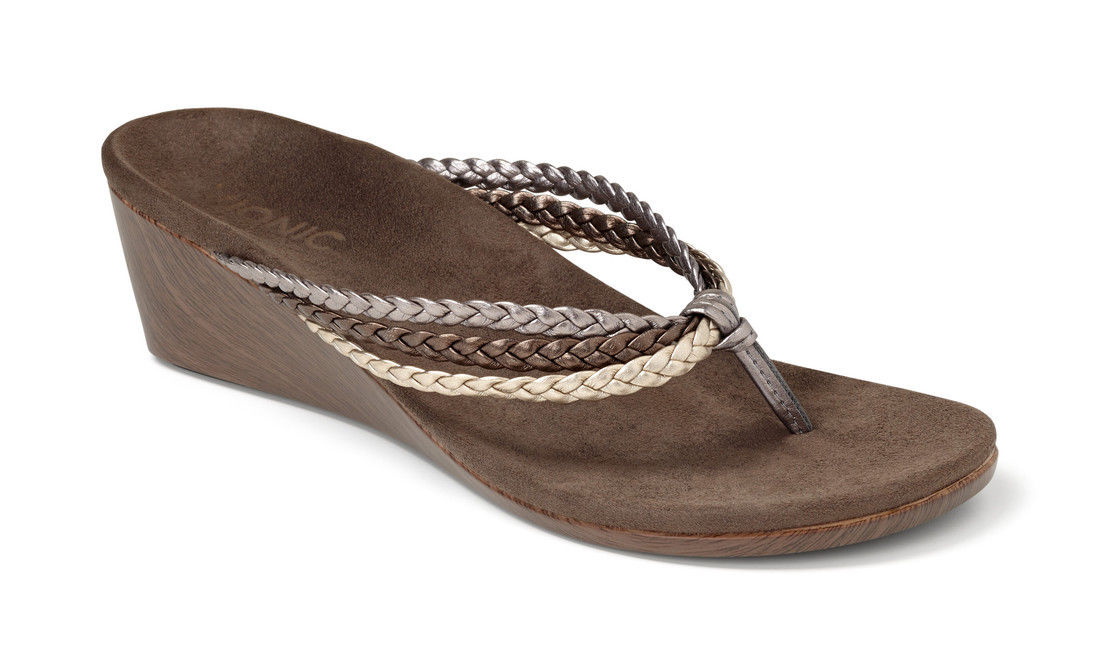 4. Vionic Sandals ($45+)
If you know me personally I've complained for years about how there needs to be a company who will invent a lightweight sandal that has arch support – well, a company did that!!!  A company called Vionic.  Clarks' flip flops have support but they are on the heavy side.  Chacos are fabulous sandals but they're not meant to be dressy in the least.  Vionic sandals are the solution!  They are as light as can be and they have fabulous support to help protect the most important curve of your body –  the arch of your foot.  I just discovered these this summer and I've already bought two pair.  They are a little costly but oh so worth it!! Trust me! (and they're having a 30% off sale right now! Yay!)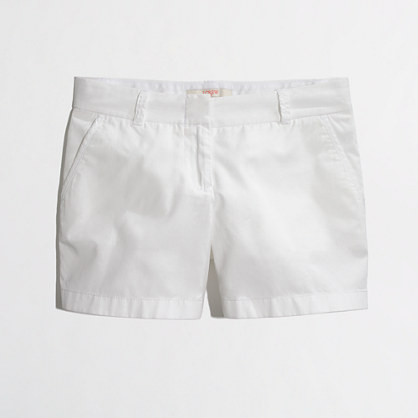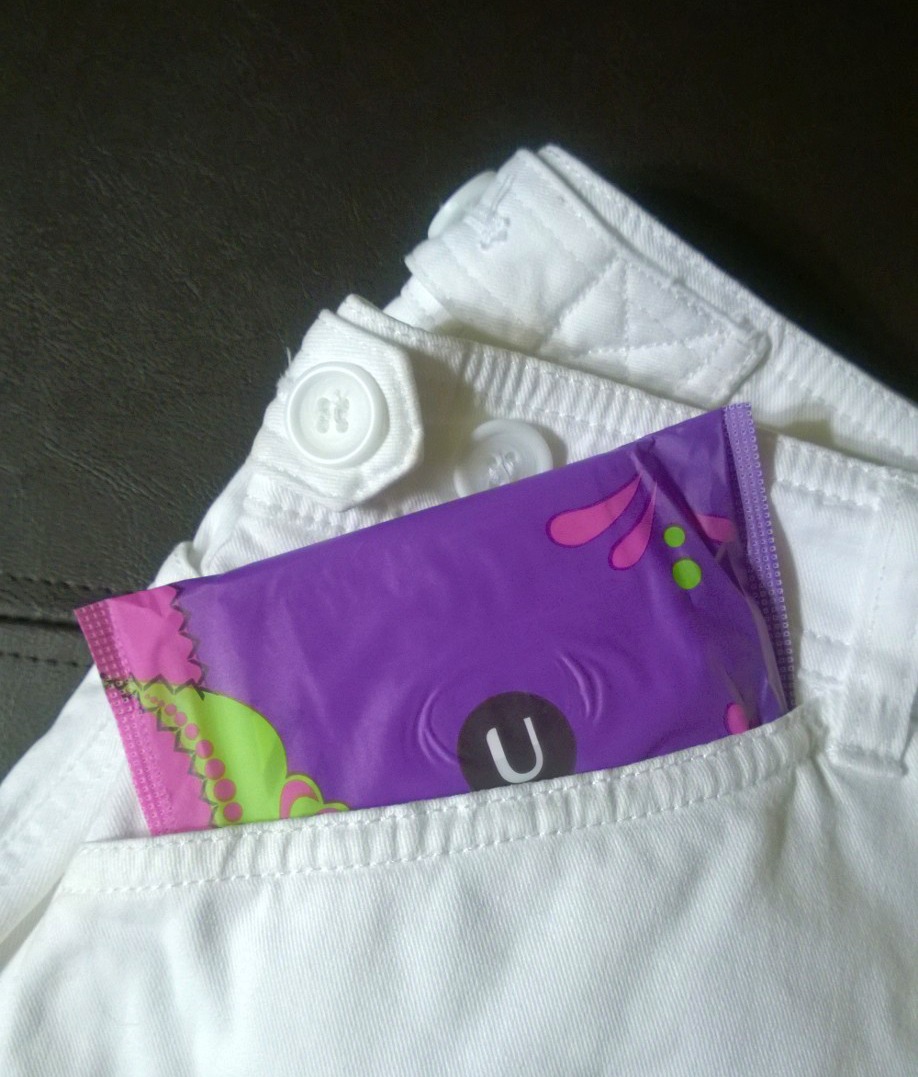 5. White Shorts ($24.50)
Okay, so white shorts aren't new but I think everyone who walks should own at least one pair of white shorts during the summer.  White shorts can be a little intimidating for ladies during certain times of the month but have no fear, I know a new product from U by Kotex that will make white shorts wearable all summer long! U by Kotex pads w/ new 3D Capture Core has got your back…or should I say bottom?  Ha!  (Plus, while supplies last you can snag a free sample of U by Kotex by clicking here.)
By the way, the white shorts pictured above are from J. Crew Factory and are on sale for $24.50, from $39.50.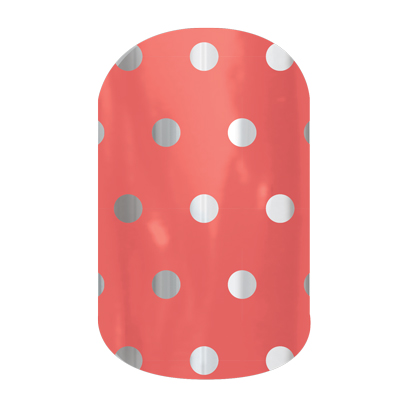 6. Jamberry Nail Wraps ($15)
Jamberry nail wraps might not be new but they're relatively new to me.  This summer is the first I've really heard about them.  They are nail wraps, think stickers with super holding power, that stay on your fingers for two weeks and your toes for four weeks.  These are just perfect for keeping a great mani while battling the surf or relaxing in the sun.  The color above is Icy Rose Polka.
What's on your must-have fashion list this summer?
Thanks to U by Kotex® Pads for sponsoring today's discussion.