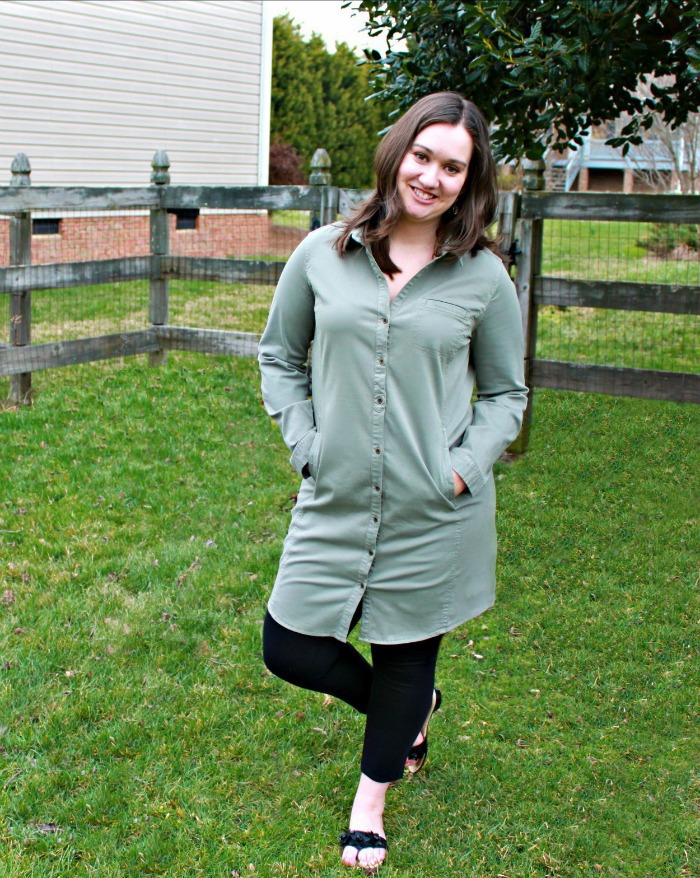 One basic that my wardrobe has been lacking for years is a great-fitting, comfortable, shirtdress.  I've tried so many styles that didn't fit quite right.  They were either too baggy, too short, too long, or just looked frumpy.  J.Jill sent me this Chino Shirtdress and I'm pretty much in love with it.  It is unbelievably comfortable when paired with leggings.  Looking at it online I worried that it would be a stiff material (like an old jean jacket) but it is much softer than I could have imagined.  While it is a thicker fabric it is very soft and comfortable.  This shirtdress is fitted without being too tight, it has just the right amount of stretch and is the perfect length for wearing with flats, boots, or a low heel.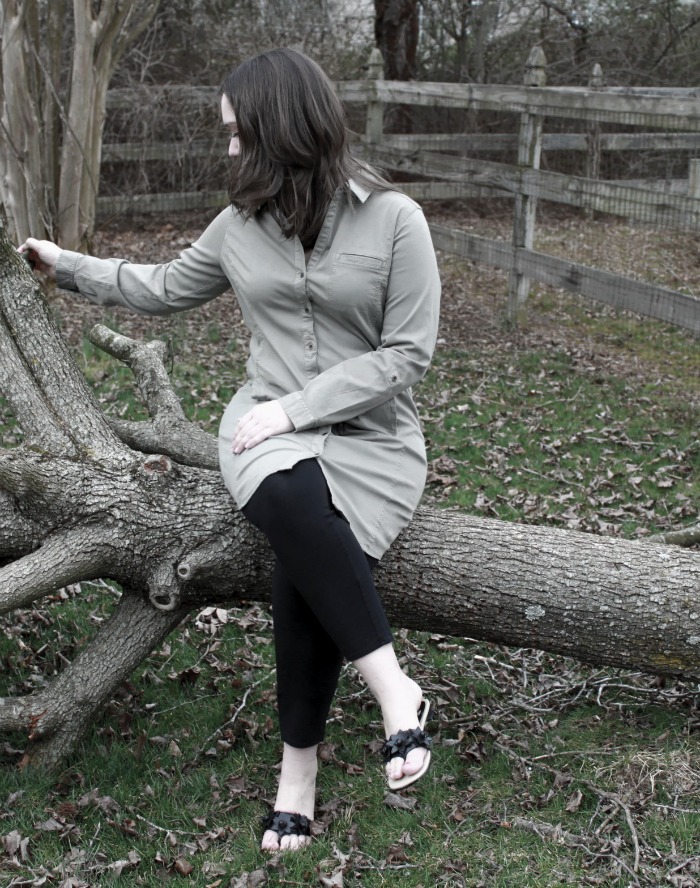 Go to J.Jill.com or visit a J.Jill store near you to try on their latest Chino Shirtdress.
Do you have a comfortable go-to out fit that you love?