This post was written by Jo and I hope you'll enjoy it!
I have always said that I am a Marketer by Trade and a writer by nature. I have always dabbled here and there along the way but being a writer for me is not an option but rather an inherent part of who I am.
– Jo Whitehead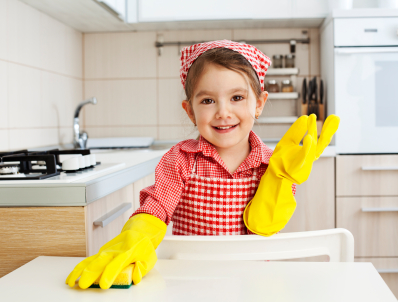 One of the things that all parents have in common is that we want the best for our children and for them to grow into responsible, confident adults, but unfortunately don't always know quite where to start. Responsibility is a life skill and not necessarily a personality trait. It is something that can be taught. Something that can be instilled – but it's our job to teach it to them.
It would be unfair of us one day to expect our teenage child to behave responsibly if he or she was never taught the basics and given the opportunity to put it into practice. The trick is to start early and as they grow older to increase the level of responsibility accordingly. A good age to start is when your child is a toddler.
As long as there is housework to be done, there are plenty of teaching opportunities available. Make housework a team effort and make it fun. Yes, the chores may take longer, but not only will you land up with a clean house, but children who realise and understand that they are part of a unit and need to pull their weight too.
If you want your children to act responsibly you need to act responsibly too so that they are able to model your behaviour. For example, once you have finished eating dinner, insist that each family member takes their plate through to the kitchen and places it in the sink or the dishwasher. Make sure your child sees you placing your soiled clothing in the laundry hamper and help him or her to do the same.
Reflect on your behaviour and see if there's anything that needs changing. If you are the type that enjoys being at the mall shopping, at the bowling alley or batting cages playing, or any other place for hours on end, don't force your child to stay with you while you 'unwind', but rather spend some time with them and once they've gone to bed  you can shop or play games online.  There are many apps available for shopping and several for playing games. Or perhaps you have the opposite problem. Perhaps you spend plenty of time online shopping and keeping up to date with social media on your mobile phone? Schedule a time each day when the children are at school or having a nap to check your newsfeed and not while you should be spending time with them. Your children need to realize that they are important and that you take your responsibility as a parent seriously.
And finally, remember to praise your children for acting responsibly. Children thrive on praise and when you praise them, suddenly chores don't feel so much like work. A positive attitude goes a long way.
Visit TheHappyHousewife.com to get a printable list of age-appropriate chores for children.