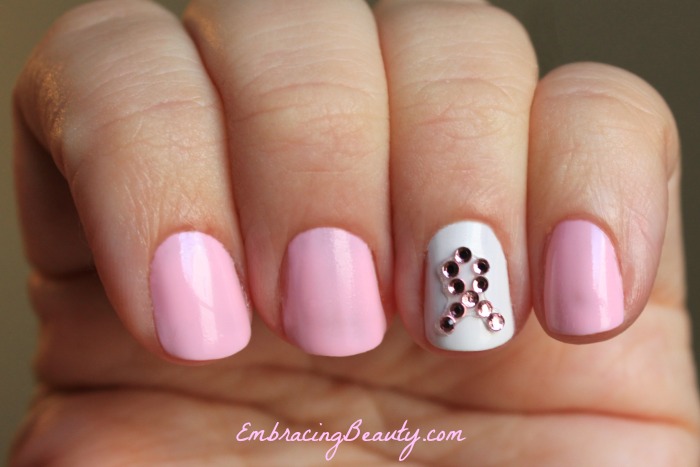 It's that time of year again…time for Breast Cancer Awareness Month.  This annual campaign not only helps to increase awareness of the disease (because most people are aware anyway) but it's a time to encourage everyone to take steps to detect the disease in its early stages.
In honor of Breast Cancer Awareness month I wanted to do a little nail art.  I picked up the ribbon stickers at a discount party store this summer when they were on clearance but I'm sure a quick Google search will tell you where else you could purchase them from.  The white nail polish featured is the color Kate from the Julep line and the pink is the color Strawberry Macaron from the Dazzle Dry line.  I use Kate in just about every nail art project I attempt and you can see Strawberry Macaron featured in my Easter egg nail art.
(Also see: Restoring Your Skin, Hair, & Nails After Chemotherapy)
In what ways are you promoting Breast Cancer Awareness Month?