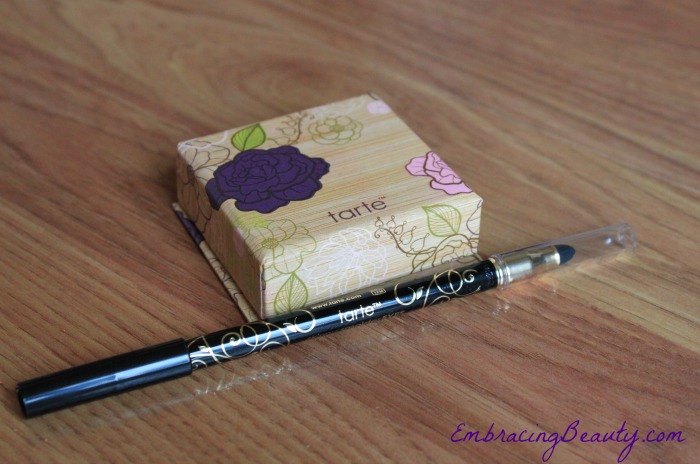 I'm a big fan of this Tarte Beauty & The Box Eyeshadow Quad that I received to review and I can't wait to show it to you!
This cute little travel compact is only available for limited time and includes four eyeshadow and a mini Tarte Lights, Camera Lashes Mascara (that's not pictured here).
The Eye Colors Included Are:
-Porcelain
-Silk Sheets
-Sunkissed
-Tanline
It's a mere $22 and available exclusively at Ulta and www.ulta.com.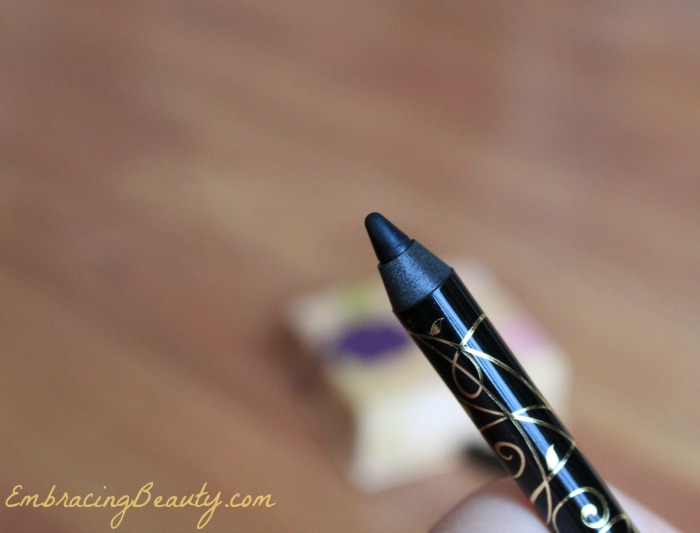 Here is the Tarte smolderEYES Amazonian Clay Waterproof Liner in Onyx.  Isn't it gorgeous?  It's only $19, goes on so smooth, and it really is waterproof!  I don't know what it is about that Amazonian clay that makes it so wonderful but I absolutely love it!  While I'll switch between Tarte eyeliners but I'll never stray from Tarte again when it comes to eyeliners.  They. are. the. best!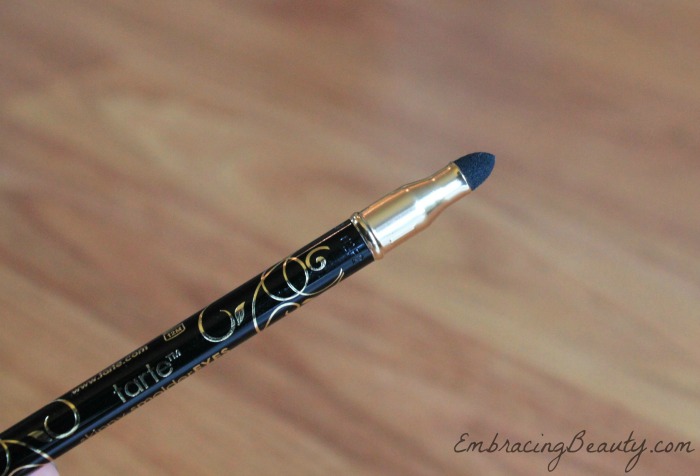 The other end of the pencil comes with a convenient smudging tool for those who enjoy smoldering smokey eyes.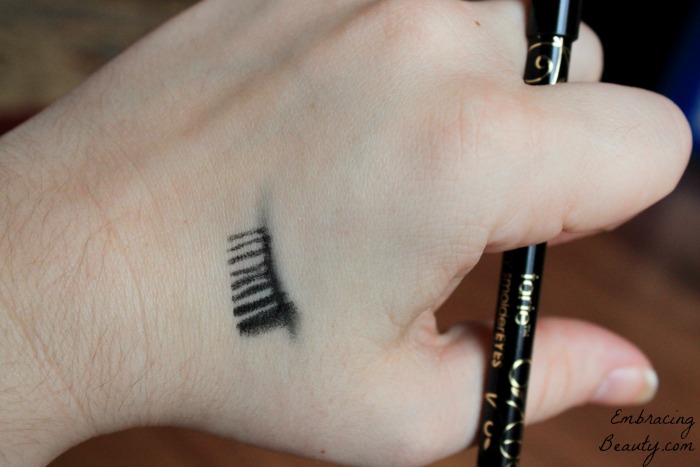 This is just a quick demonstration of how that thick looking pencil can make a very thick line and a very thin line without sharpening it once.  I also smudged the lines together so you could get a look at just how easily and smoothly it blends.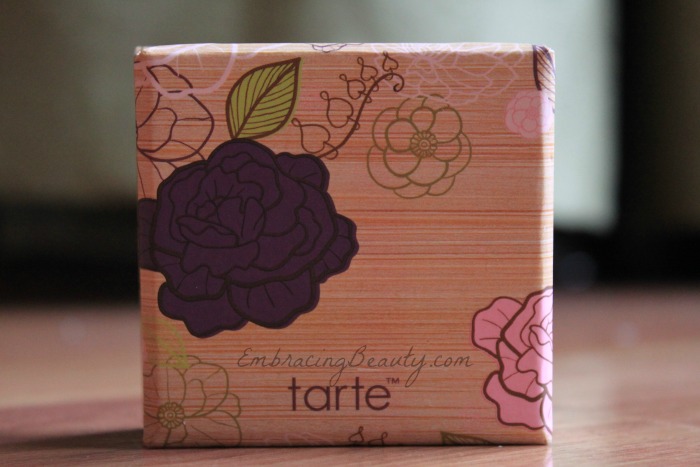 Tarte always amazes me with their cute packaging.  Their design team's efforts aren't lost on me.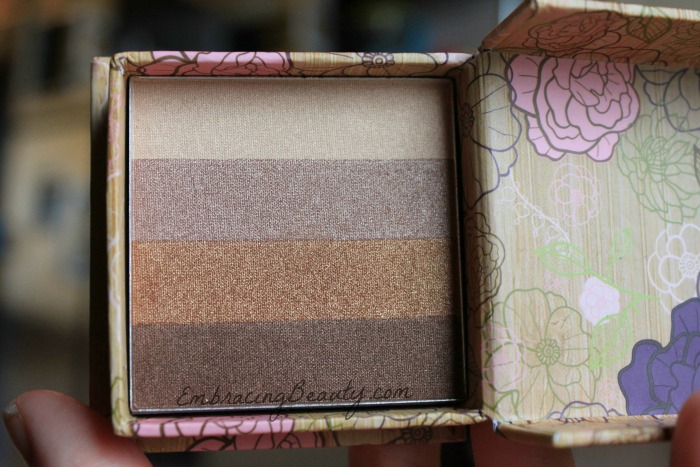 Gorgeous, shimmery colors that could make quite a few lovely combinations just by themselves.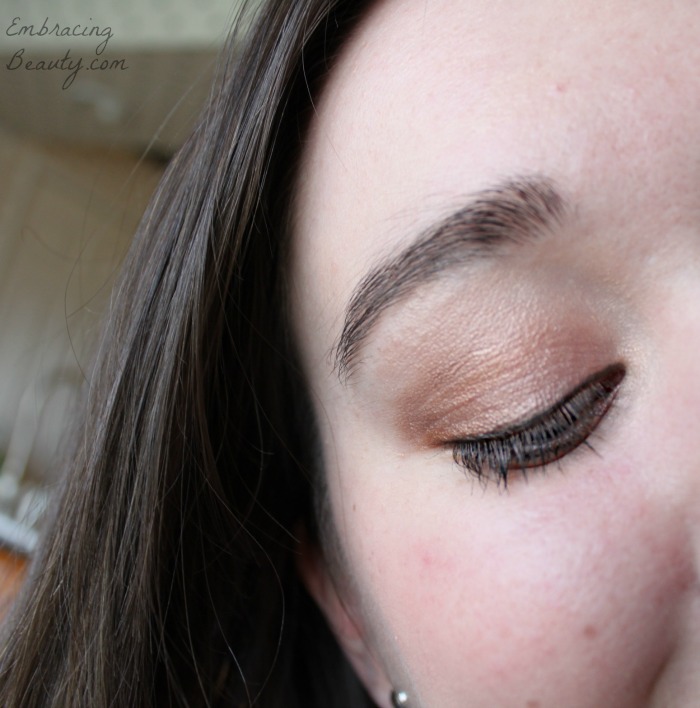 Here's one look that's great for everyday.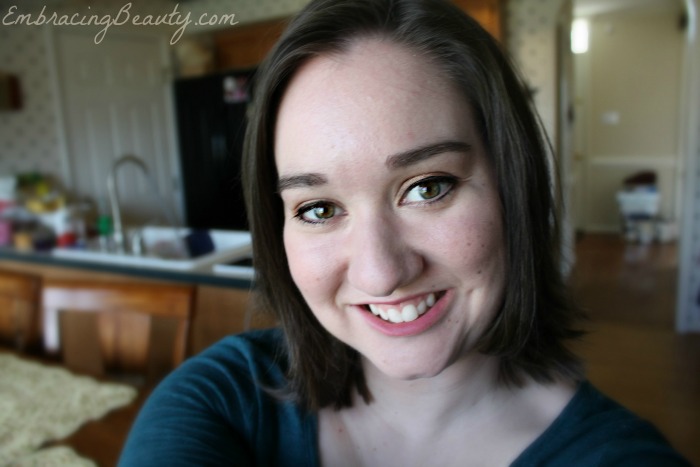 All in all I think this is a beautiful palette that would look great on anyone.  It's convenient for traveling and throwing in your purse for touch ups through the day.  Plus, I absolutely adore this eyeliner.  If you haven't found an eyeliner that you're absolutely crazy over you should give Tarte smolderEYES a try!