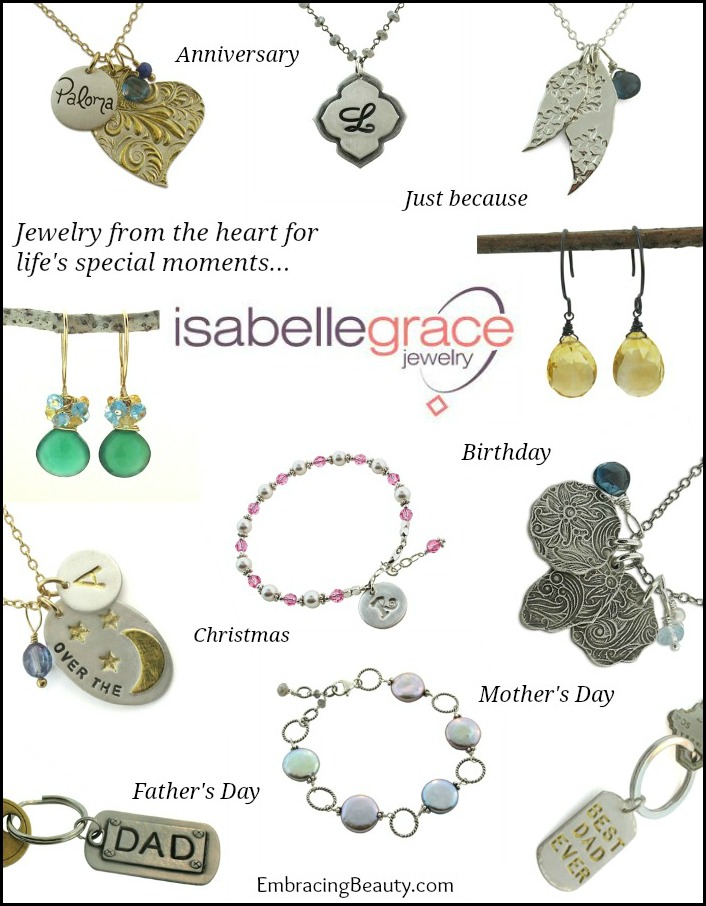 If you have been a long time reader of mine then you may remember how I love jewelry.  I enjoy some fine jewelry, some costume jewelry, some gold, and some silver.  When a representative from Isabella Grace contacted me to review a piece of jewelry the only decision I had to make was which piece I wanted.  I was thrilled to promote a smaller company who has a love for sentimental jewelry.
Isabella Grace's founder was inspired to start her jewelry line from a locket that her grandmother wore that had a picture of her grandfather in it.  Isn't that sweet?  Each piece Isabella Grace creates is designed to be a keepsake.  Whether you're looking for a piece of jewelry to celebrate a birthday, anniversary, holiday, or a just because occasion, you're sure to find the perfect look for your special someone (or even yourself!).
I have put together a collage above with a few of my favorite pieces from Isabella Grace for you all to see and I'll give you a closer look at one of the pieces.
I own the Posh Coin Bracelet: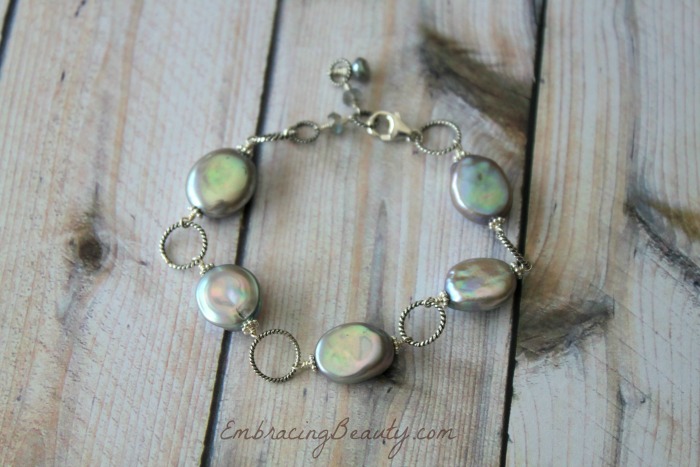 You'll have to trust me when I say that this bracelet is ten times more lovely in person!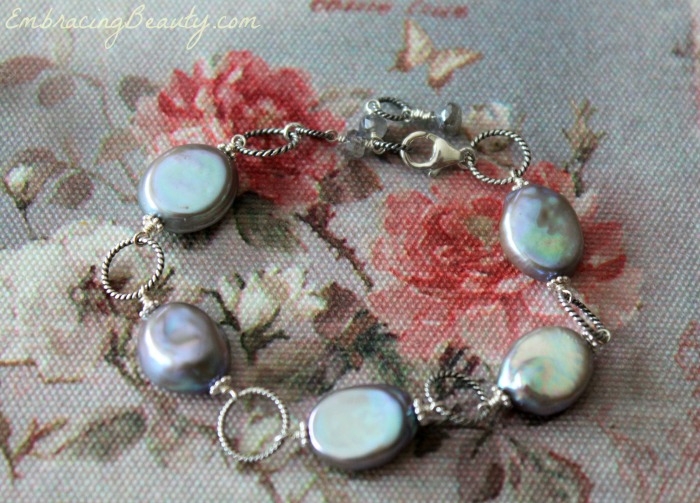 The stones are somewhat reflective and seem to change color depending on what they're next to.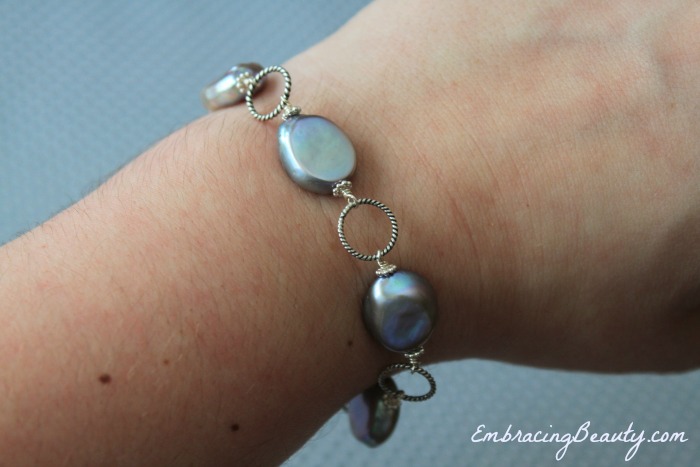 I absolutely love this bracelet and have worn it when dressing up and when dressing more casual.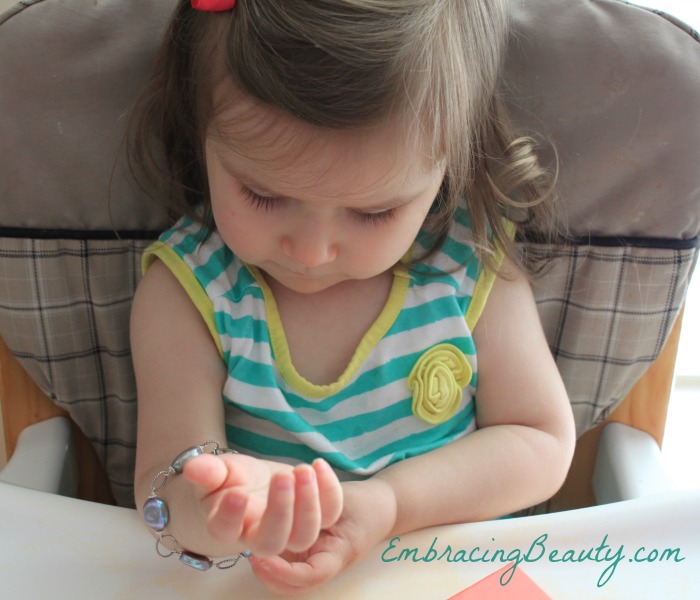 Here's my little girl inspecting it and trying it on for herself.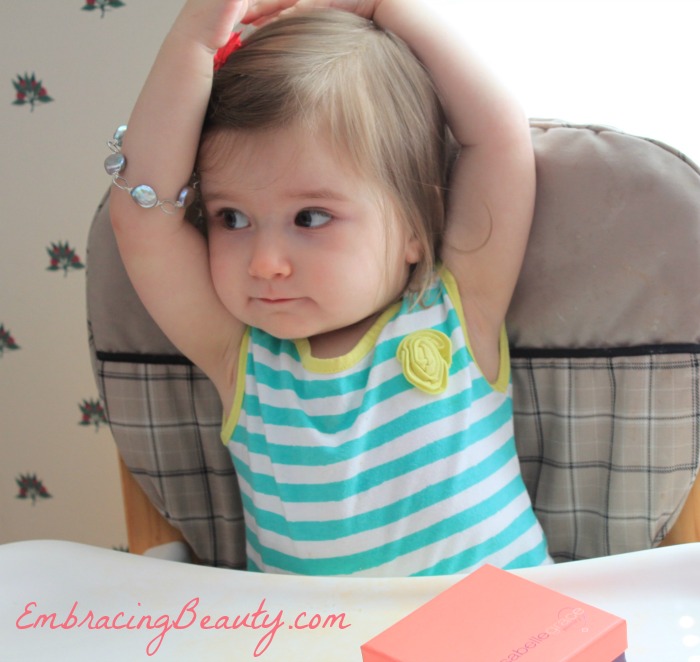 She liked it a lot and was sad when we had to put away the "pretty bracelet."
If you're looking for a little something special for yourself or someone you love check out Isabella Grace has to offer.