If you are or have been the mom of a little one you've probably been faced with the dilemma of  transporting milk on a trip before.  I'm not alone in this am I?  There is either the option of finding a gas station that sells a small container of milk, bringing milk in a cooler and keep refilling it with ice, or have your kid drink water for the duration of the trip.  Now there's another option!
Have you heard the conversation around shelf safe milk lately?  I'm very happy to be participating in a sponsored conversation about shelf safe milk and why our family is looking forward to grabbing a few packs here and there.
When my little girl was just over a year we took a trip to visit our family.  She was already finished with bottles but needed to drink whole milk.  It was a long trip and I didn't know how to transport milk to keep it from spoiling.  We could have packed a cooler full of ice and milk but we didn't have room for a cooler in our small car.  We ended up just giving her water but if I had known about shelf safe milk I definitely would have gone that route.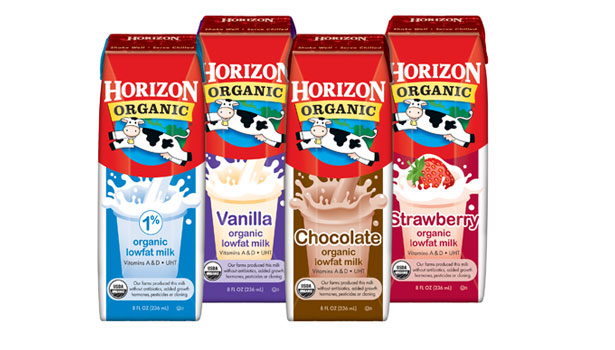 I've recently been introduced to shelf safe milk.  At our local grocery stores it's either near the baking supplies or the juice section.  They have juice size bottles that are perfect for travel and larger containers that are great for those times when we run out of milk.
Info About Shelf Safe Milk:
It's the same milk you are used to only processed and packaged differently.
There are no preservatives.
The UHT heating process kills all bacteria.
It can stay on the shelf for 6-9 months (so check the expiration date when you purchase it).
No refrigeration is required until the package is opened.
You can freeze the night before in order for a perfect temp in school lunch boxes (great texture after frozen unlike regular milk).
There are organic and flavored varieties.
If your kids order milk at restaurants they're likely getting shelf safe milk already.
Experts are now saying that milk is better for refueling instead of sports drinks.

Check out MilkUnleashed.com for more information.
How many of you have tried shelf safe milk?
This post was sponsored by The Motherhood and Milk Unleashed.  All opinions and ideas are my own.