This post contains affiliate links.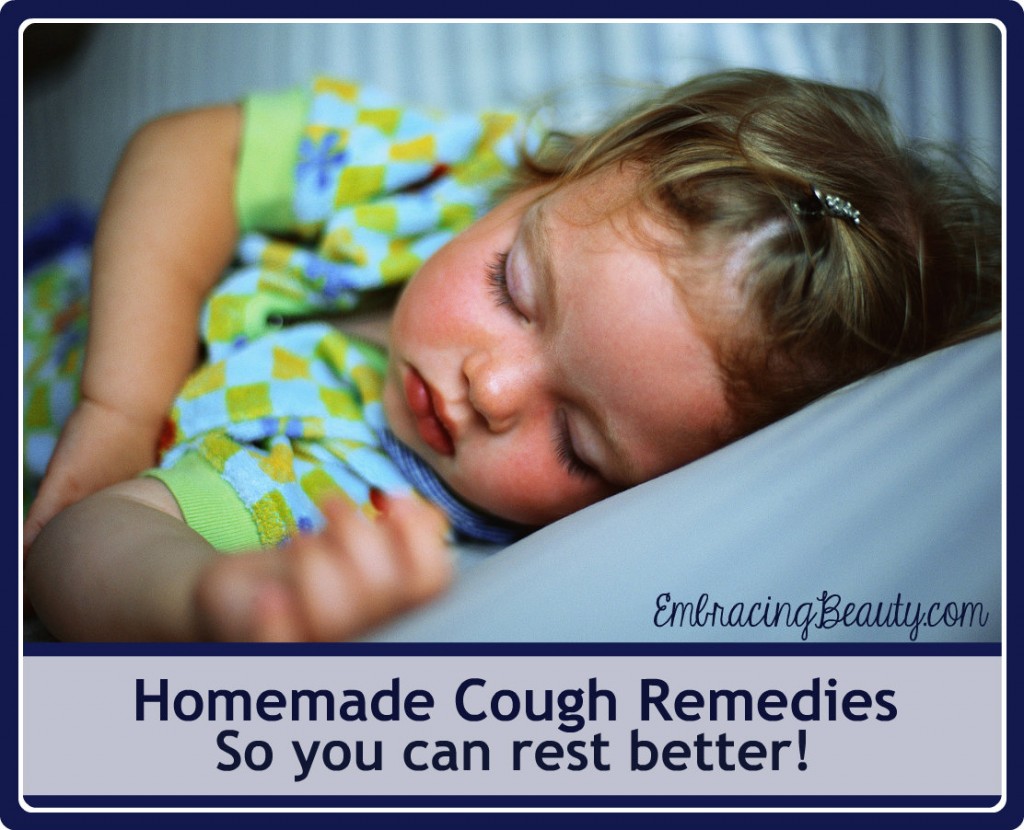 I'm sure we've all had an annoying, irritating cough that won't leave.  How does your family handle that kind of nagging cough?  I know that coughs can have their place in healing and should not always be suppressed however, I'm talking about a dry irritating cough that disturbs rest and needs to be managed.  My family, myself included, all have this up-all-night, headache-inducing, side-splitting cough.  When I haven't been caring for my family or trying to rest I've been researching how to naturally suppress coughs.  Don't get me wrong, I'm also taking DayQuil, NightQuil, cough drops, etc. but I know my little one can't take those meds. so I'm trying to find her relief with natural remedies.  Plus, if it works for her I would rather take something natural instead.
I would like to take a moment to give little note of thanks here to all the moms, friends, and nurses I've asked for advice.  I appreciate your counsel, patience, time, and for you being around me while I sound like 90 year old chain smoking man. : )  No offense to 90 year old chain smoking men.
My disclosure: Please note that I am not a medical professional and I am not giving medical advice.  I'm just a mom seeking to find age old remedies to care for her family.  Please seek a professional for medical advice.
Here are the Homemade Cough Remedies I've found and tried:
A Penn State College of medicine study said that,"Honey did a better job reducing the severity, frequency and bothersome nature of nighttime cough from upper respiratory infection than dextromethorphan (DM) or no treatment. Honey also showed a positive effect on the sleep quality of both the coughing child and the child's parents. DM was not significantly better at alleviating symptoms than no treatment.  Coughs are exhausting, disrupt sleep and account for about 3% of all out-patient doctor visits."  "Consumers spend billions of dollars each year on OTC cough and cold medications despite little evidence that these drugs provide significant relief," says Megan W. Manlove. You should NOT give honey to babies under 12 months because of the rist of infant botulism.
Homemade Cough Remedies I haven't tried yet:
Additional articles on Homemade Cough Remedies:
What home remedies have worked for you?