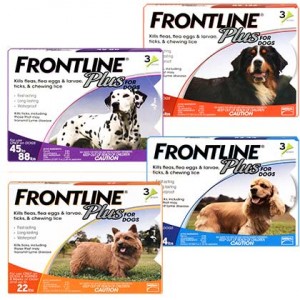 I just spent the last hour browsing for the cheapest Frontine Plus like I do every so often.  This time however, I thought I would share the cheapest price with you in case your pet is in need of some flea, tick, and lice protection.  I know that these prices change often and there are a lot of factors that could alter the price (such as coupons, cash back, shipping) but this is the lowest price as of today, Sept. 26, 2012 at 11:30 pm. : )
Here are the details:
Visit 1800PetMeds.com through this 1800PetMeds coupon link to save 10% off your entire purchase.
Search for Frontline Plus.  Then chose your medicine by quantity and pet's size and add it to your cart.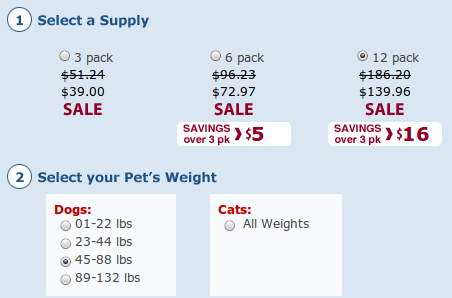 Open a new tab and visit Ebates.com.  Sign up or log in.
On Ebates search for 1800PetMeds and click through to get 6% cash back!
You'll automatically receive free shipping.
That's it!  It's a little complicated but not too bad, right?  If you have any questions please feel free to ask and I'll be glad to help you.  It's always a challenge to find the lowest priced pet meds but it's a challenge I welcome!