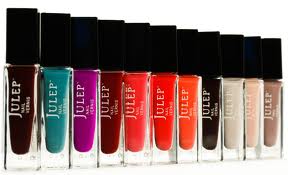 Ever since I was a little girl I have loved nail polish!  From as far back as I can remember I had a fascination with beauty products.  I remember many times my mom would get ready and she would lovingly allow me to set on the counter and ask her a million and one questions about make up colors, tools, and nail polish.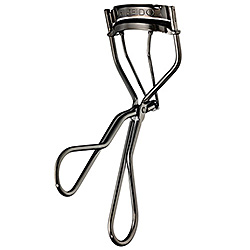 I remember the feeling of sheer embarrassment when I passed along some of her information to my aunt only to find out it was wrong.  My mom told me that you set an eyelash curler on your nose to use it.  Looking back now, I can see why my aunt laughed so hard when I gave my explanation and I can also see the reasoning behind my mom not wanting to tell me the correct way to use one.   Even after that embarrassing 4th of July night (yes, I still remember that night well!), I continued to seek beauty advice from the comfort of that counter.  My mom was a wonder!  She could put lipstick on with one hand and without a mirror.  My hero!   In my mom's make up bag, which I can still picture vividly, she had all of her make up products along with her chipped red handled Revlon blush brush, Elizabeth Arden Red Door perfume, and the most amazing bottle of Revlon nail polish.  The nail polish was extra shimmery but not glittery.  I remember holding it and staring at it's beauty while my mom and I talked.   I painted my nails with that polish, my mom's nails, and even my Dad's when he was sleeping.  : )  I thought it was the prettiest thing I had ever seen!  As the years past I found other colors to love and became pretty good at painting little decorations on my nails.   Somewhere along the line I developed the dream to one day name a nail polish color.  I know it sounds silly but hey, I was a kid.  I've always half-jokingly said that naming polish colors would be my dream job.  Then, last month, during a Twitter party with Julep I found my moment, my perfect opportunity to ask if I could name a polish.  I asked and I didn't receive a response back because seconds after I asked Julep was flooded with requests to name a polish that was this or that color.  I'm sure they didn't know who it was that originally asked.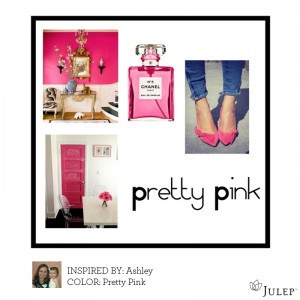 That brings me to why I'm writing this post.  The smart people behind Julep took my idea that immediately spread like wild fire and turned it into a marketing project.  They're pretty brilliant if you ask me!  However, now I have to work a little to get to be able to name a nail polish color.  I've already made it to the second round and this is where you come in!  I need you to vote for my color and comment on it.  I chose the ever girly hot pink color in honor of October's Breast Cancer Awareness Month.  Voting ends this Friday, Sept. 28, 2012.
Here's how to vote:
 Visit Julep on Facebook through this link – http://on.fb.me/QQi0GZ
"Like" their Facebook page.
"Like" my "Pretty Pink" board.
 Leave a comment on my board. I get points for BOTH "likes" and comments!
This is a one time vote that will only take a few seconds of your time.  Thank you for helping make my little silly dream come true! : )
While you're there, feel free to follow Embracing Beauty on Facebook too.  Oh, and AFTER you vote for me be sure and check out how you can get a Julep box of polishes for only $0.01 shipped!  It's a legit deal I promise and the polish is amazing!