I've always thought that you could learn a lot about a person by looking through their Bible, their home, or their car.  Today, I'm going to be sharing with you a little from my home!  Trisha from Mom Dot created a blog carnival, challenging bloggers to share 5 things that someone would learn about you from walking through your house.  Here are my five!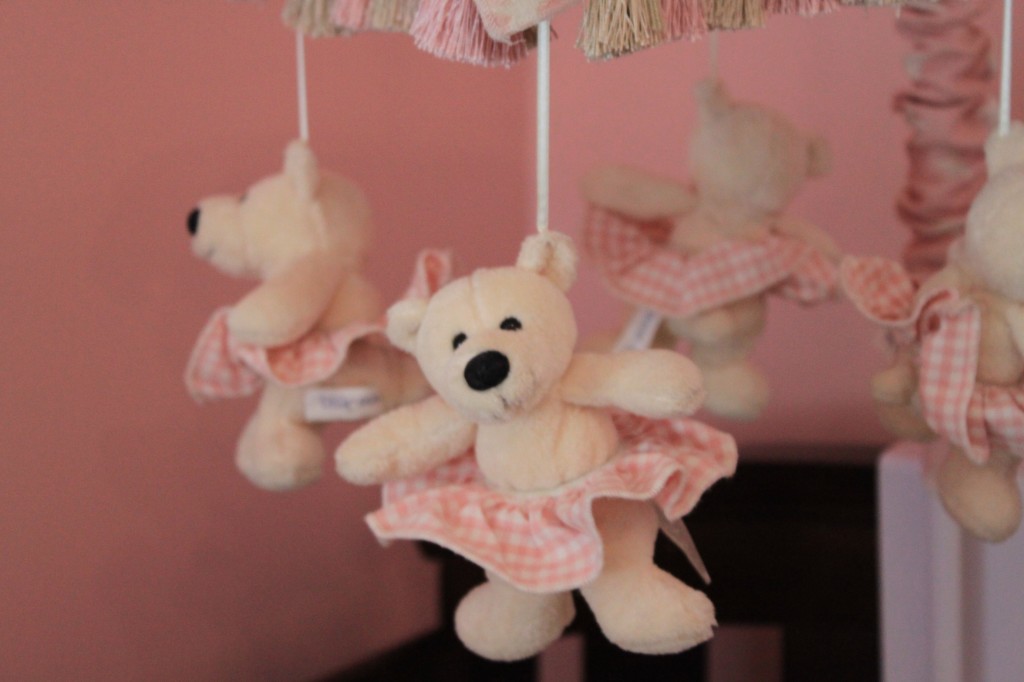 1. I love the color pink and frilly girly things.  These are the ballerina bears from my little girl's mobile.  I hate to admit it but she's getting so big that we should probably take these down soon.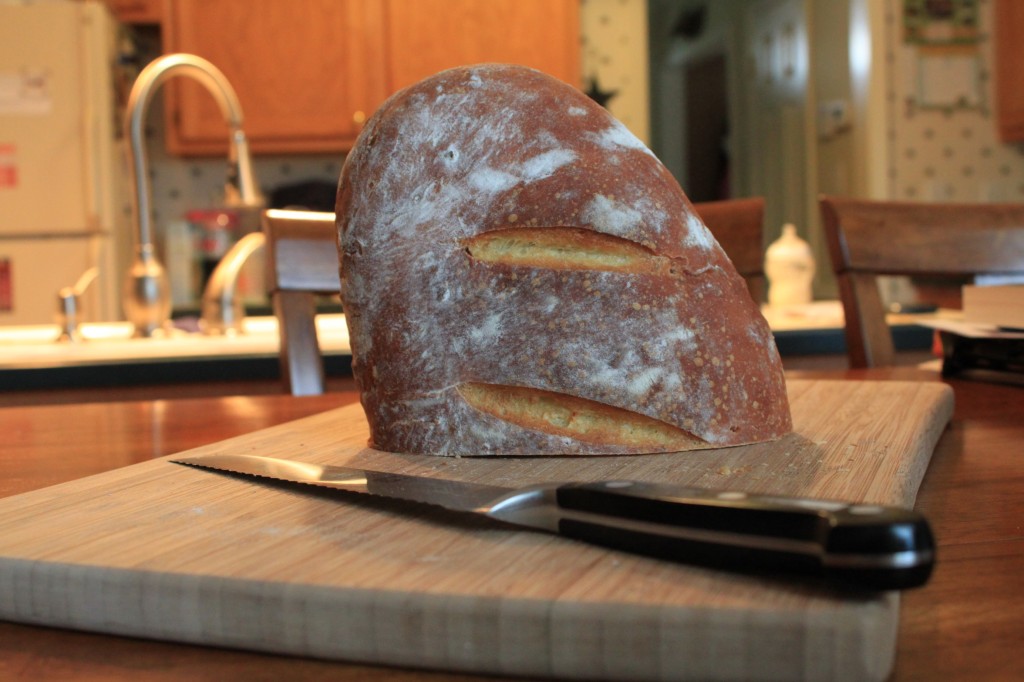 2. I have an amazing husband who cooks and bakes.  This is a loaf of bread from my husband's latest hobby, growing sour dough yeast cultures.  It sounds gross but it really is fascinating and it's nice to always have a fresh and yummy loaf of bread handy.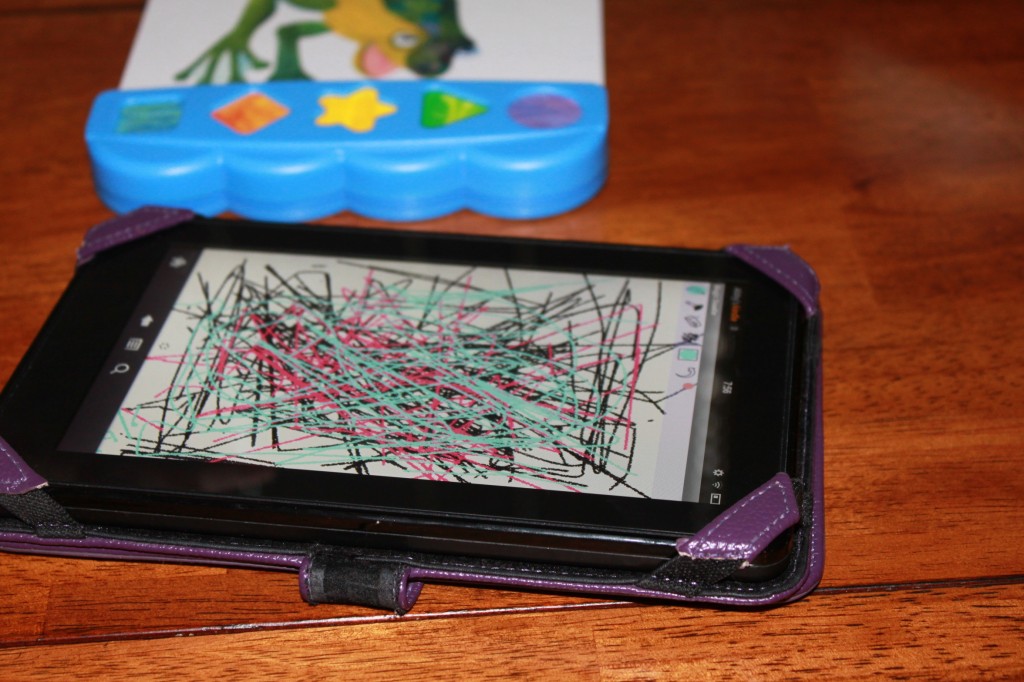 3. Reading is important to me.  You don't have to look far in this house to find a children's book or a piece of art work.  We have a little library of kids books in each bedroom, the living room, our office, and a few randomly scattered books in between.

4.  I like animals.  This is the view from my front door.  Whenever you look out you can usually spot a bunny or two running around.  I don't want anyone to touch or play with them but I think they're fun to watch.  I feel like Beatrix Potter who, as I've heard it told, would keep bunnies around her home for when kids would come to visit.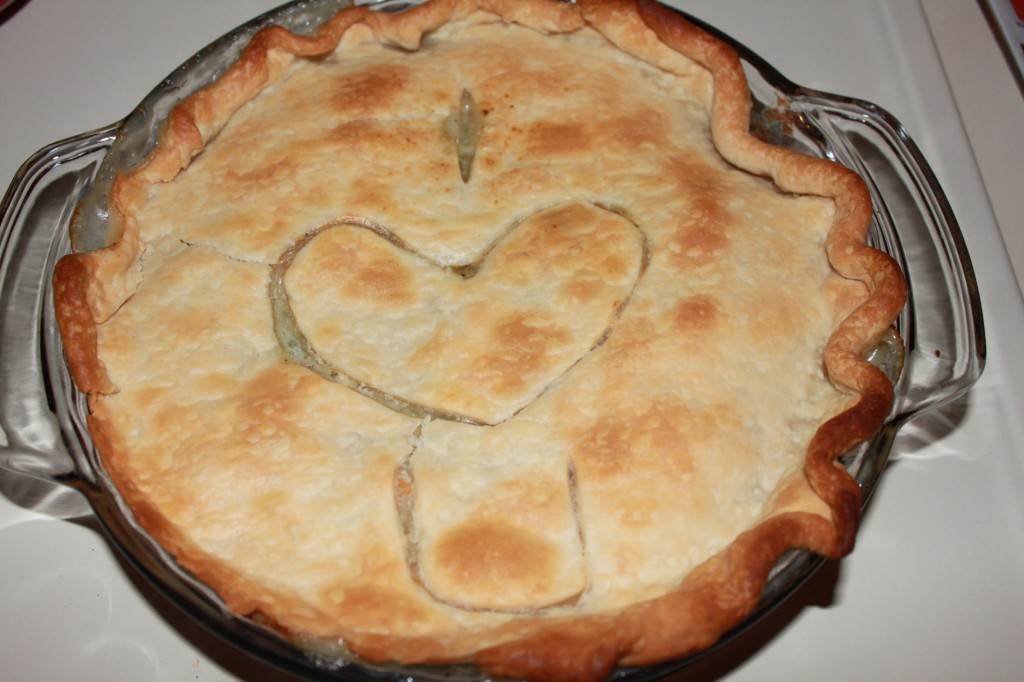 5.  I'm kind of corny.  My family loves Chicken Pot Pie and whenever I make the crust I always like to add a little message or picture to it just for fun.
Now that you know a little more about me, tell me, what would I find out about you by walking through your house?