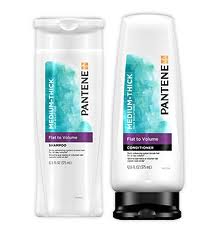 Several readers have told me that they are finding $2/1 coupons at CVS' Coupon Machine good for any shampoo.  If you happen to get one you can score a bottle of Pantene for as low as 98¢!  Here's how:
Buy 2 Pantene Shampoo – 2/$6.97 thru 6/24
Use $3.00/2 in the 6/24 Pantene Smart Source insert
Or $3.00/2 Pantene in the 5/13 P&G insert
And use $2.00/1 Shampoo (excl. Salon) – CVS Scanner Coupon
Only $0.98 each!