I just love this freebie!!!  Through April 30th, InkGarden.com is offering free custom placemats.  These are regularly $8.99!  The only thing you have to pay is $3.99 for shipping.  They have several fun and unique designs available to choose from.  Plus, you can even upload your own photos and customize it just for your child.  This is especially great for kids with unique names!


You could create a birthday placemat or an Easter placemat.  There are so many great options to choose from!
To take advantage of this deal while it lasts go to InkGarden and click on the "Get Yours Now" link.  From there you can choose your favorite design and begin creating and personalizing your very own placemat. Once your finished, simply go to checkout and use the coupon code "PLACEFREE"– this will subtract cost of the placemat and leave you to pay only $3.99 for shipping!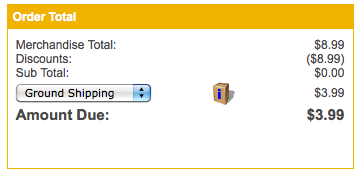 If you have any creative idea for placemats I would love to hear them!  Feel free to share your ideas in the comments.