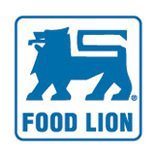 Tomorrow morning, March 28th, Food Lion will be giving away a free bag of store brand groceries to the first 200 customers at each!  This offer is first come and first serve so you'll want to get there when the doors open.   The bags will have a variety of items inside, ranging from crackers and cereal to aluminum foil.  If you live in Virginia, West Virginia, or North Carolina you'll want to go here to Food Lion's store finder to find a location store near you.  Then arrive early tomorrow morning to get your bag of free groceries!
Don't forget to check when your store opens.  Some open at 6, some 7, and some at 8.  For more details you can read about this Food Lion grocery giveaway here.
Don't forget to come back here tomorrow and share with us what free groceries you got from for free from your store.
Thanks, Hip2Save!