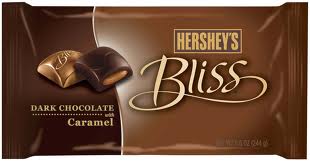 Save $1.00 on one HERSHEY'S BLISS® Dark Chocolate with Caramel
I can't wait to try the latest Hershey's creation.  Dark chocolate with caramel, what could be better?  SmartSource has a new $1/1 coupon to make this an affordable yummy treat.  These would be great for Easter baskets too!
Speaking of SmartSource coupons, have you tried out our latest Coupons page where you can print SmartSource coupons directly off of our blog?  Go to our SmartSource coupons page now to give it a try!