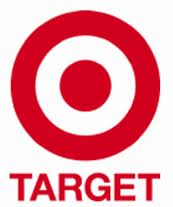 Here are the best Target deals for the week of February 19-25, 2012.  For more printable & e-coupons visit our Coupon Database or for online deals search our Coupon Code Database to find the best online coupons for thousands of stores!
Stock up deals:
Kotex Natural Balance pantiliners 18 ct .94
Use the $1.50/2 couponSS 1/14 (exp 2/25)
.19 each!  Thanks, reader Patti!
Tylenol Precise 3 ct patch or cream $6.99
Use $5.00/1 Tylenol Precise product, excludes trial sizes from RP 2/19 (exp 2/26)
Or $2.00/1 Tylenol Precise product, excludes trail sizes from RP 2/19 (exp 5/1)
Or $2.00/1 Precise product from the makers of Tylenol, excludes trial sizes from SS 9/11 (exp 3/1)
$1.99
Centrum Pro Nutrients Probiotics, 14 ct or Fruit & Veggie, 50 ct $9.99
Use $5.00/1 Centrum ProNutrients Supplement from RP 2/19 (exp 3/17)
Or $1.00/1 Centrum, Centrum Specialist, ProNutrients or Caltrate, excludes trial size from RP 1/29 (exp 3/31)
Or $1.00/1 – Centrum, Centrum Specialists, ProNutrients, or Caltrate, Excludes Trial Size
Or $1.00/1 – Centrum, Centrum Specialists, ProNutrients, or Caltrate, Excludes Trial Size
Or $3.00/1 – Centrum ProNutrients Omega-3 if included
And Use $2.00/1 – Centrum or Caltrate Vitamin item, Excludes Trial Size, Target Coupon
Or $5.00/2 – Centrum Multivitamin AND ProNutrients Supplement, Excludes Trial Size, Target Coupon
$2.99
Top coupon deals this week:
M&M's White Chocolate, 9.9 oz or Milk Chocolate, 12.6 oz $2.89
Use $1.00/1 – M&M's Brand Pretzel Chocolate Candies, 9.9oz or Larger   if included
Or $1.00/1 – M&M's Brand Pretzel Chocolate Candies, 9.9oz or Larger  if included
Or $1.50/2 M& M's Chocolate Candies, 9.4 oz or larger from RP 2/12 (exp 3/25)
Or $1.50/2 M&M's Brand Chocolate Candies, Snickers Brand Minis, Twix Brand Minis, Minis Mix or Dove Brand Promises, 9.4 oz or larger from RP 1/22 (exp 3/4)
Or $1.00/1 M&M's Brand Product from All You Magazine, Feb '12 (exp 2/20)
$1.89
Purell Hand Sanitizer, 8 oz $2.99
Use $1.00/1 – Purell, Multipack or 8oz or Larger, Choose From Jelly Wrap Carriers or 2oz Pumps  if included
$1.99
Glade Expressions Fragrance Mist Starter Kit $4.49
Use $1.50/1 – Glade Expressions Fragrance Mist Starter Kit
Or $1.00/1 Glade Expressions Fragrance Mist Starter Kit from RP 2/19 (exp 4/21)
Or $1.00/1 – Glade Expressions Fragrance Mist Starter Kit 
And Use $1.00/1 – Glade Expressions Air Care, Oil Diffuser Starter Kit or 2 Fragrance Mists, 7oz, Target Coupon
$2.99