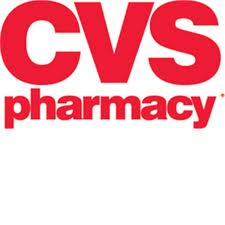 Here are the best CVS Deals for the week of February 12-18, 2012!  If you're in need of a specific coupon, be sure to join our new community to trade coupons and ideas.
Colgate Total, 4-4.2 oz – $2.75
Buy 1, Receive $2.00 Extra Bucks, Limit 2
Use $0.75/1 Colgate Optic White, Total Advanced or Sensitive Pro-Relief from SS 2/12
Pay $2.00, Receive $2.00 Extra Bucks
Free after Coupons and ECBs!
Hershey's, Mar's, Wrigley's or Russell Stovers Easter Singles, 0.9-2.25 oz – $0.50
Use $1.50/2 – Mar's Seasonal Items
Free when you buy 2 after coupon!
One Touch Ultra Mini Blood Glucose Monitoring System – $9.99
Use $10.00/1 OneTouch Meter from SS 1/8
Free after coupon!
Buy 4 Nivea Lip Care, 0.17-0.2 oz – $2.50
Use 2 $3.00/2 Nivea Lip Care Products, 0.17-oz. Stick or 0.35-oz. Tube, from RP 2/12
Pay $4.00, Receive $3.00 Extra Bucks
$0.25 each when you buy 4, after coupon and ECBs
Buy 8 Speed Stick or Lady Speed Stick Deodorants – $1.99
Use 4 B1G1 Free Speed Stick or Lady Speed Stick, Excludes Trial Size, from SS 1/29
Pay $7.96, Receive $5.00 Extra Bucks
$0.37 each when you buy 8, after coupon and ECBs
Dove Shampoo, Conditioner, 12 oz, or Styler, 4-9.25 – $3.00
Use $1.00/1 Dove Hair Care Product Excludes Trial Size from RP 1/29
$2.00 after coupon
*Deal Scenario* Buy 3 Dove Shampoo, Conditioner, 12 oz, or Styler, 4-9.25 – $3.00
Buy 1 Caress, Dove or Lever Bar Soap, 6-8 pk., Dove Body Wash, 18-24 oz, or Cream Oil Body Lotion, 13.5 oz $6.00
Use $1.00/1 Dove Body Wash 12-oz.+; Excludes Trial Size and Men+Care  from RP 1/29 (exp 2/26)
and use 3 $1.00/1 Dove Hair Care Product Excludes Tiral Size from RP 1/29 (exp 2/26)
Pay $11.00, Receive $5.00 Extra Bucks
$1.50 each when you buy all 4, after coupons and ECBs
Summer's Eve Cleansing Cloths, 16-32 ct., Feminine Wash, 9 oz, or Spray, 2 oz
Buy 1 Get 1 Free
*Deal Scenario* Buy 2 Summer's Eve Cleansing Cloths, 16 ct. $2.99
Use $2.00/2 – Summer's Eve External Products
$0.49 each when you buy 2 after coupon
All Got 2b Hair Stylers $3.99
Use $3.00/1 Got2B Full Size Product from RP 2/12 (exp 5/12)
$0.99 after coupon
John Frieda Precision Foam Colour – $12.00
Buy 2 Select John Frieda Collection Hair Treatments $8.00
Use $3.00/2 John Frieda Full Size Product Excludes Trial Size, Appliances, Brushes and Precision Foam Colour from SS 2/12 (exp 4/28)
Pay $13.00, Receive $5.00 Extra Bucks
$4.00 each when you buy 2, after coupons and ECBs
Axe Anti-Perspirant/Deodorant  or Body Spray – $4.33
Buy 3, Receive $4.00 Extra Bucks, Limit 1
Use 3 $1.00/1 Axe Bodyspray, Anti-Perspirant and Deodorant or Deodorant 4-oz. Bodyspray, 2.7-oz. Anti-Perspirant and Deodorant or 3-oz. Deodorant; Excludes Trial Size; Limit 2 Coupons in Same Shopping Trip from SS 2/12 (exp 3/11)
Pay $10.00, Receive $4.00 Extra Bucks
$2.00 each when you buy 3, after coupons and ECBs
Schick Hydro Power Select or Silk Razor, 1 ct. – $9.99
Buy 1, Receive $4.00 Extra Bucks, Limit 1
Use $2.00/1 Schick Hydro Razor from SS 2/12
Pay $7.99, Receive $4.00 Extra Bucks
$3.99 after coupons and ECBs