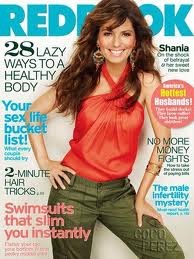 Redbook Magazine subscription for only $4.99/year (up to 5 years) with code EMBRACING.
This is a tremendous price!!! The cover cost on a one year subscription is $35.88!  This is a HUGE discount!
This special low rate will be live through midnight tonight 1/4 (PST).  You can buy this deal as a new subscription or you can even renew your existing subscription. This is always a great subscription to give as gift and especially at this unbelievable price!
Don't forget!  You can always use coupon code EMBRACING to save 20% off of any other magazines that you find at DiscountMags!