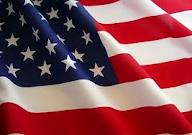 Welcome to the Fabulous Flash Giveaway! We wanted to find a way to say thank you to the Veterans as well as our loyal fans. A group of us bloggers have grouped together to provide you great prizes from gift cards, coupon packets and much more!
Thank you for continuing to join us on our pages each day and grow with our pages! We love being able to continue to provide you new goodies each and every day – find time to reward yourself for being our fans by entering to win!
A very special thank you to each and every one of the Veterans out there – we truly appreciate everything you have done for us! God Bless You!!!
Please vote for Ashley in the Cheap Sally Bring Home the Bacon Contest.  Only takes a second and you can vote every day through Nov. 28th. Thank you!!! http://www.cheapsally.com/profile/ashley-walkup/