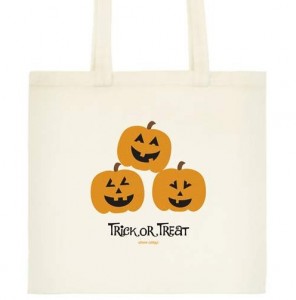 Vistaprint has another promotion starting today!  They are offering your choice of 6 free products:
Calendar
Tote Bag
Business Cards
Invitations
Custom Shirts
Photo Flip Book
You need to pay shipping which starts under $5.   I've personally ordered all of these freebies before and they are great quality!  I only have a few business cards left so I'll be ordering these for sure.  With all the great sales lately I've been handing out my card left and right as people ask me how I save so much.  I love teaching others how to save!
They have a ton different styles for the tote bags- including some fun styles just in time for Halloween!  Orders usually arrive within 2 weeks when I choose the cheapest option but I think this may be a popular deal so you may want to order now if you want your products before Halloween.  Enjoy!
*HINT* The easiest way to get multiple items for free is to create your first item and add it to your cart and then come back and click through this Vistaprint link to create your additional items.  Your previously created products will remain in your cart!