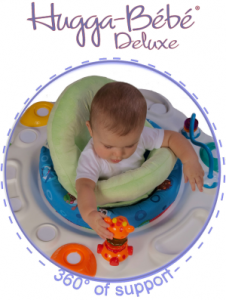 Hugga-Bebe Giveaway Ends 9/18
My little one has amazing neck strength to be so young but she can't set up for very long on her own.  This is where Hugga-Bebe comes to the rescue!  Have you heard of it?  This is a Mom made product made just for this situation.  Here's what their website has to say,
HuggaBébé is a patent-pending, innovative product that allows children 4-months to toddler years to experience comfort and security while playing in activity centers, jumpers, walkers, and park bucket swings. Hugga-Bébé's unique wrap-around design literally hugs your baby making those "one size fits all" seats really fit.
It has an adjustable bottom with three sets of snaps to grow with your child.  The comfortable padding helps keep your child from falling over while in their exersaucer or swing.  If your child needs some additional support while sitting and playing then the Hugga Bebe is the answer for you!
My thoughts:
I love that it is portable!  It doesn't just fit one toy but fits every toy, even the bucket seats at the park.  I think it's great that it's lower in the front so she can look out over it but high enough in the back to provide support.  The Hugga-Bebe comes in three sweet colors that will likely match any nursery decor you have.  It comes in a soft green, pink, and blue option.  The fabric is not only washable but incredibly soft.  I have nothing bad to say about this product!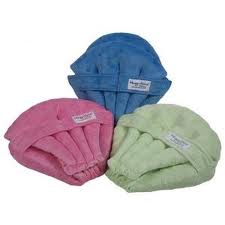 Would you like to win your own Hugga-Bebe?  Scroll down to find out how!
This blog hop was sponsored by MomPact and includes 120 bloggers and 80 Mom-owned small businesses.  I love the idea of Moms helping other Moms. : )
To visit the next blog in the MomPact blog hop go to LovingonLoveandCents.com!  Have fun hopping!
Disclosure: This promotion is in no way sponsored, endorsed or administered by, or associated with, Facebook. This giveaway was sponsored by Mompact and I was given an item to facilitate this review.  All opinions are completely my own.