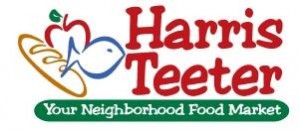 This triple coupon promotion will run from May 18 – May 24

Harris Teeter will triple coupons with a face value up to and including $0.99.  Ex. A $0.75 coupon will be worth $2.25!

Limit 20 coupons per day

Limit 3 like coupons per transaction (this includes 3 like printables as well)

Some stores will NOT allow triples on coupons that state "Do Not Double"

Can only use 1 coupon for BOGO items
I worked on this post for hours and my brain is a little fried so if I missed a good deal or made a mistake please be sure to let me know, thanks!
Free:
Dannon Greek Yogurt, 5.3 oz cups $1.19
$0.50/2 Dannon Greek Cups, exp. 5-31-11 (SS 04/17/11 #2)
$0.50/1 Dannon Greek Cups, exp. 5-31-11 (SS 04/17/11 #2)
As low as FREE or $.44 per cup
McCormick Spices $1.99
$0.75/1 McCormick Spice, Herb, Extract or Food Color (RP 4/10/11)
Free
French's Honey Mustard Dipping Sauce $1.99
$0.75/1 French's Honey Mustard Dipping Sauce, exp. 6-30 (SS 03/13/11)
$0.75/1 French's Honey Mustard Dipping Sauce printable
Free
Halls cough drops $1.99
$0.75/1 Halls Cough Drops, exp. 5-22-11 (SS 03/27/11)
Free
Biltmore Dressing $1.99
$0.75/1 Biltmore Salad Dressing or Marinade, exp. 6-26 (SS 04/17/11)
Free
Kikkoman Soy Sauce 5 oz. $1.45
$.55/1 Kikkoman Product, exp. 12-31-11 (SS 05/15/11)
Free
Eggo Buttermilk 2/$4
$0.75/1 Kellogg's Fiber Plus Eggo Waffles, exp. 6-12-11 (RP 04/17/11)
Free
Lunchables 4.25 oz-4.5 $1.00
$1/1 Lunchables Combinations with Fruit, exp. 7-10-11 (SS 05/15/11) (if included)
Free
Lawry's Seasoned Salt $1.49
$0.50/1 Lawry's Spice Blend, exp. 6-19-11 (RP 05/15/11)
Free
Frank's Red Hot Sauce 4.5 oz $1.45
$0.50/1 Frank's Redhot printable
Free
Cheap:

French's Classic Yellow Mustard $1.59
$0.50/1 French's Mustard printable
$0.30/1 French's Classic Yellow Mustard, exp. 6-10-11 (SS 04/10/11)
As low as $.09 or $.69
Mahatma or Water Maid Rice $1.59
$0.50/1 Mahatma or Water Maid Rice, exp. 8-31-11 (RP 05/01/11)
$.09
Uncle Bens Whole Grain White Rice $2.39
$0.75/1 Uncle Ben's Rice Product printable
$.14
Rhodes Warm & Serve Rolls $2.39
$0.75/1 Rhodes Warm-N-Serv Rolls, exp. 8-31-11 (RP 05/01/11)
$.14
French's French Fried Onions $2.45
$0.75/1 French's French Fried Onions, exp. 7-3-11 (SS 04/10/11)
$.20
Tabasco Product $1.99
$0.60/1 Tabasco Sauce, exp. 6-12-11 (RP 05/01/11)
$.19
Colgate Wisp 4ct. $2.39
$0.75/1 Colgate Wisp, exp. 5-31-11 (ALL YOU Apr '11)
$.14
Kraft BBQ sauce $1.55
$0.45/1 Kraft Barbecue Sauce, exp. 6-5-11 (SS 05/01/11)
$.20
Ortega Seasonings $.99
$0.50/2 Ortega Product, exp. 6-30-11 (SS 04/17/11)
$.24 each
Miracle Whip or Kraft Mayo 2/6 22-30 oz $2.47
$0.75/1 Kraft Mayo or Miracle Whip, exp. 6-12-11 (SS 05/15/11)
$.22
Luigi's Lemon Italian Ice (BOGO price for 1) $1.74
$0.50/1 Luigi's Real Italian Ice Product, exp. 6-12-11 (RP 05/01/11)
$.24
Wasa Crackers $2.49
$.75/1 Wasa Printable
$.24
Odwalla Juice or Bar $1.33
$0.35/1 Odwalla Product, exp. 8-15-11 (ALL YOU Apr '11)
$.28
Krunchers Potato Chips $2.50
$0.75/1 Krunchers Kettle Cooked Potato Chips, exp. 5-27 (SS 02/27/11)
$.25
Fruit20 6 pack (BOGO price for 1) $2.09
$0.55/1 Fruit20 Product printable
$.44
Dole Canned Pineapple $1.15
$0.50/2 Dole Pineapple or Tropical Fruit, exp. 6-30-11 (SS 04/10/11)
$.40 each after coupon
Fleischmann's Fleishman Pizza Yeast $1.99
$0.55/1 Fleischmann's Pizza Crust Yeast, exp. 8-3-11 (SS 03/13/11)
$.34
Fleischmann's Yeast $1.99
$0.55/1 Fleischmann's Yeast, exp. 8-3-11 (SS 03/13/11)
$.34
Lawry's Spices $1.85
$0.50/1 Lawry's Spice Blend, exp. 6-19-11 (RP 05/15/11)
$.35
Zatarain's Rice $1.59
$0.75/2 Zatarain's Rice Mix, exp. 6-12-11 (RP 04/17/11)
$.47 each
Dole Fruit Crisp $2.75
$0.75/1 Dole Fruit Crisp, exp. 6-30-11 (SS 04/03/11)
$.50
Children's Band-Aids $2
$0.50/1 Neosporin or Band-Aid Product, exp. 6-30-11 (SS 04/17/11)
$.50
Betty Crocker Brownies 2/$4
$0.50/1 Betty Crocker Brownie/Bar Mix, exp. 6-25-11 (SS 05/01/11)
$.50
Newman's Own Salsa $2.00
$.50/1 Select Newman's Own Products printable
$.50
Texas toast croutons $2.19
$0.55/1 Texas Toast Croutons, exp. 7-31-11 (SS 04/03/11)
$.54
Dole Parfaits $2.79
$0.75/1 Dole Parfait, exp. 7-31-11 (SS 05/15/11)
$.54
Wacky Mac $1.75
$0.40/1 Wacky Mac Veggie Pasta, exp. 12-31-11 (SS 05/08/11) DND
$0.40/1 Wacky Mac Veggie Pasta into your Upromise account
$.55 if your store will triple Do Not Double coupons
Yo Crunch parfait $2.89
$.75/1 YoCrunch Fruit Parfait Multipack, exp. 6-26-11 (SS 04/03/11)
$.64 after coupon
Dole All Natural Fruit Jars $2.89
$0.75/1 Dole Fruit in 100% Juice Jar, exp. 6-30 (ALL YOU May '11)
$.64
Ken's Marinade $1.67
$1/1 Ken's Marinade, exp. 6-30-11 (SS 05/08/11)
$.67
Coles Garlic Bread $2.19
$.50/1 Cole's Printable
$.69
Land O Lakes Half & Half $2.19
$0.50/1 Land O Lakes Half & Half, exp. 5-28-11 (SS 04/03/11)
$.69
Texas Pete $1.89
$0.40/1 Texas Pete Hot Sauce, exp. 9-30-11 (SS 05/01/11 #2)
$.69
Ban Deodorant $2.99
$0.75/1 Ban Solid, exp. 6-4-11 (SS 04/17/11)
$.74
Snuggle Dryer Sheets $2.99
$0.75/1 Snuggle Fabric Softener or Sheets, exp. 5-22 (RP 4/10/11)
$.74
Nestle Toll House Cookie Dough $2.99
$0.75/1 Nestle Toll House Cookie Dough, exp. 5-22 (SS 04/10/11)
$.74
Keebler Pie Crusts $1.50
$0.50/2 Keebler Ready Crust Pie Crusts, exp. 6-5-11 (RP 04/10/11)
$.75 each
Brachs Candy $2.19
$0.50/1 Brach's Product, exp. 8-1-11 (ALL YOU May '11)
$0.79
Country Crock Tub 45 oz BOGO Price for 1 $1.99
$0.40/1 Country Crock Product printable
$.79
Wish-Bone Dressings or Salad Spritzers Dressings $2.00
$.40/1 Wish-Bone Printable
$.80
International Coffee Creamer $2.49
$0.55/1 International Delight printable
$.84
Welch's Jam 22oz $2.50
$0.55/1 Welch's Jam, Jelly or Spread, exp. 7-31 (SS 05/01/11)
$.85
Special K Crackers $2.49
$0.50/1 Special K Cracker Chips or Crackers, exp. 6-5 (RP 04/10/11)
$.99
Carefree $2.50
$0.50/1 Carefree Product, exp. 6-30-11 (RP 03/27/11)
$1.00
Band-Aids $2.50
$0.50/1 Neosporin or Band-Aid Product, exp. 6-30-11 (SS 04/17/11)
$1.00
New York Brand Frozen Products $2.50
$0.50/1 New York Frozen Product, exp. 8-15-11 (ALL YOU May '11)
$0.50/1 New York Brand Frozen Product, exp. 6-5-11 (SS 03/06/11)
$1.00
Mazola Spray $2.59
$0.50/1 Mazola Oil or Spray Product, exp. 6-11-11 (SS 04/10/11)
$1.09
Hormel Pepperoni $2.19
$0.35/1 Hormel Pepperoni Pack, exp. 7-11-11 (SS 05/08/11)
$1.14
Murphy Oil Soap $2.65
$.50/1 Murphy printable
$1.15
Palmolive Ultra Soft Touch $3.49
$0.75/1 Palmolive Soft Touch Dish Liquid, exp. 5-21-11 (SS 05/01/11)
$1.24
Nature Valley Granola Thins $3.49
$0.75/1 Nature Valley Granola Thins, exp. 6-11-11 (SS 04/17/11)
$1.24
Pepperidge Farm Baked Naturals Snacks $3.49
$0.75/1 Pepperidge Farm Baked Naturals, exp. 7-31 (SS 04/10/11)
$1.24
Huggies Wipes $2.99
$0.50/1 Huggies Baby Wipes, exp. 6-11-11 (SS 05/15/11)
$1.49
Turkey Hill Gallon Tea $1.99
$1/2 Turkey Hill Drink, exp. 8-15-11 (RP 05/15/11)
$1.49 each
Johnson Baby Product $3
$0.50/1 Johnson Baby or Natural Product, exp. 6-26-11 (SS 04/17/11)
$1.50
Schick Hydro Shave Gel $3.89
$0.75/1 Schick Hydro Shave Gel, exp. 5-28-11 (SS 04/17/11)
$1.64
Comet Spray or Comet Soft Cleanser $2.69
$0.35/1 Comet Spray or Comet Soft Cleanser, exp. 6-30-11 (SS 04/10/11)
$1.64
Kozy Shack Pudding $3.29
$0.40/1 Kozy Shack Pudding, exp. 6-20-11 (RP 03/06/11) DND
$1.69
Smart Balance Milk $3.99
$0.75/1 Smart Balance Milk, exp. 6-22-11 (SS 05/08/11)
$1.74
Lime-A-Way Cleaner $3.99
$0.75/1 Lime-A-Way Cleaner, exp. 6-19-11 (SS 04/10/11)
$1.74
Febreze Air Effects $3.29
$0.50/1 Febreze Air Effects, exp. 5-31-11 (P&G 05/01/11)
$1.79
Pampers Wipes $3.29
$0.50/1 Pampers Wipes, exp. 5-31-11 (P&G 05/01/11)
$1.79