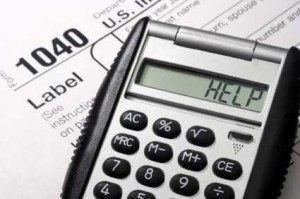 This list is for 2011, for the best TAX DAY FREEBIES of 2012 click here!
Today is normally Tax Day but this year it's actually Monday the 18th!  For those who are not scrambling around getting theirs done I have some great freebies & deals for you! : )
Remember to call ahead and make sure your location is participating.  For more details on each discount or freebie click the link provided.  Enjoy!
Arby's: Free value Curly Fries on 4/15/11 11:00am – 10:00pm.
Baja Fresh: $2 Burrito with printable coupon on 4/15/11 and $2 Baja Bowl with printable coupon through 4/24/11.
Bally Total Fitness: Workout for Free at all Bally locations on 4/18/11.  If you are already a member you can sign up for a free 30 minute Personal Training session.
Bath & Body Works: $5 off individual meal with 1/4 rotisserie chicken purchase through 4/16/11 with printable coupon.
Boston Market: $5 individual meal with 1/4 rotisserie chicken purchase with printable coupon through 4/18/11.
Bruegger's: Big bag of bagels (baker's dozen + 2 tubs of cream cheese) for $10.40 with printable coupon through 4/18/11.
California Tortilla: Free Chips and Queso with any purchase on 4/18/11.
Cinnabon: Two free Classic Cinnabon Bites on 4/18/11 from 6 p.m. to 8 p.m. at participating locations.
HydroMassage: Free HydroMassage 4/14/11 through 4/18/11.
IHOP: Currently has their kids-eat-free special this month. From 4 p.m. to 10 p.m., children 12 and younger get one free meal with each paying adult.
MaggieMoos: Free mini ice cream sunday on Monday, 4/18/11 from 3pm – 6pm.
Papa Johns: Get a large, original crust pizza with up to four toppings for just $10.40 when you enter promo code "1040" when ordering at PapaJohns.com through 4/18/11.
P.F. Chang's: 15% discount on dine-in and carry-out orders 4/18/11 (alcohol and happy hour items excluded).
Subway: Limited locations are offering a free cookie of choice today, 4/15/11. Additionally, if you live in Greensboro (NC), Raleigh (NC), Richmond (VA), Norfolk (VA), Wilmington (DE) or Greenville (SC), stop by for a  buy-one-get-one-free footlong sub as part of Customer Appreciation Day.
Taco Del Mar: Free taco at participating Taco Del Mar locations.
White Castle: 15% off any White Castle purchase through 4/19/11 with printable coupon.
Whole Foods: Free coffee at participating locations on 4/15/11.
For more money saving deals & freebies "Like" us on Facebook.
If you use coupons and would love to know how to use them like a pro, check out our Extreme Couponing 101 series!