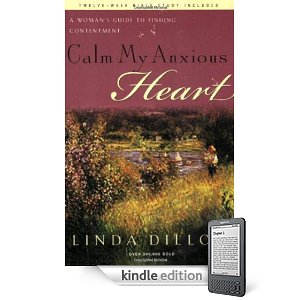 I'm very excited about this free ebook!  I haven't read this book yet but it's on my list to get to.  I've heard nothing but good things about it and now I can get it for free!
You too can download a free copy of Calm My Anxious Heart: A Woman's Guide to Finding Contentment by Linda Dillow.
The current price is $0.00 but the price can change at any time so be sure to double check it before you checkout.
This ebook is specifically for Kindles but you can download a free PC application for Kindle which will let you to read Kindle ebooks on your PC.  This is what I do and I love it!