I recently learned about Morgan's Wonderland.  Have you heard of it?  It's the most amazing place!  Morgan's Wonderland is the first park of its kind in the world specifically designed for individuals with special needs.  January 2007 the dream was put to paper and plans were soon made to begin raising funds for this enormous undertaking.  In April 2010 the park celebrated it's grand opening in San Antonio, Texas.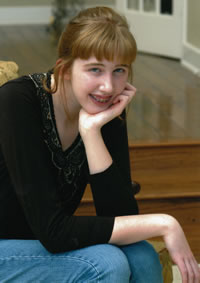 The idea for this type of park came from a loving father, Gordon Hartman, who's daughter, Morgan, had special needs.  You can read all the heart-warming details of Morgan's inspiration here.  Mr. Hartman donated the first $1,000,000 to get the project underway.
Morgan's Wonderland touches my heart and I hope it does yours as well.  They have developed the entire park around people with special needs.  The rides are roomy so parents or caregivers can enjoy the rides too.  The rides are spaced out well to avoid getting overcrowded, which might make some individuals uncomfortable.  They have thought of everything!  I think the Hartman's deserve a reward for this, I don't know what exactly but they deserve something!
Admission prices:
Individual(s) with special needs – Free
Person(s) accompanying special needs individual – $10
General admission (0-2 years are free) – $15
Mission Statement
To provide a safe, clean beautiful environment free of economic barriers for special needs individuals of all ages.
Vision
Our vision at Morgan's Wonderland is to establish a special place where  smiles and  laughter make wonderful memories with family members caregivers and friends.  Where the common element of play creates an atmosphere of inclusion for those with and without disabilities so everyone can gain a greater understanding of one another.
For more information on Morgan's Wonderland you can visit their website, like Morgan's Wonderland on Facebook, or follow @morganswndrlnd on Twitter.