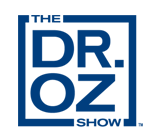 The Dr. Oz Show is offering a variety of giveaways starting Monday at 3:00 pm ET (2pm CT, 1pm MT, Noon PT) to the first 2,100 who register at these various sites.  Luckily all of the giveaways are on different sites but there is still a chance of technical problems due to the high traffic.  Remember that your time is valuable and you shouldn't try and try again if you're not having fun trying to enter.
From my past experience with giveaways like this I recommend that you pick one (maybe two) of your favorite giveaways and keep reloading the page over and over again starting a minute before it starts until the form appears.
Good luck every one and don't forget to come back here and tell us what you've won!
Aerosoles shoes (800 winners)
Nook eReader (600 winners)
HoMedics Swedish Massage Cushion with Heat (200 winners)
Magic Bullet (200 winners)
Essentia Pillow (200 winners)
$100 SpaWeek gift card (100 winners)