Now, I haven't ever talked about s-e-x on this blog but I am going to today. You are probably wondering if a Christians ever talk about sex out loud and yes we do….it's allowed! : )
Having said that, if you are a family member of mine, easily creeped out or under the age of 18 than please skip this post. Thank you 🙂 Please note that there are links in this post that lead to adult-only content (not evil or wrong, but definitely not appropriate for children).
When I was given the chance to do a review for Eden Fantasys my response was yes! I was thrilled for the opportunity to try out a online adult store. I know that God wants us to enjoy our spouses and we can all use a little help now and then in that area, right? I don't know about you but just the idea of walking into an adult store kind of weirds me out. While I have never actually been in one, (no really, I haven't) I just envision them being dark and dirty with creepy guys hanging out there. That's a total stereotype I know, but I can't help it. Plus, I think a purchase like this should be a bit more private. Don't even mention walking down that small section of an isle at Walmart, that's incredibly awkward. So personally, I would prefer an online adult store like Eden Fantasys.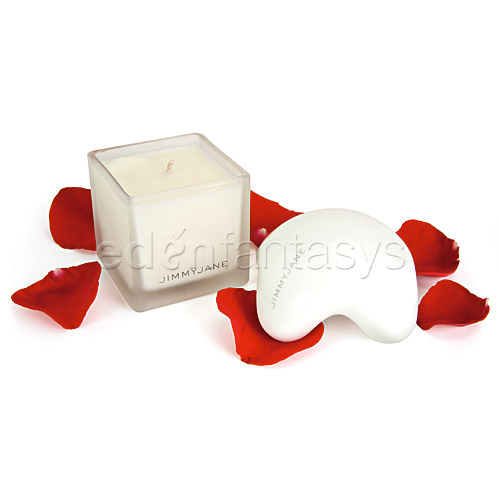 Eden Fantasys has a HUGE range of items: everything from massage oils and lingerie (even plus size!) to sex toys and vibrators for the more adventurous.
I thought this bedside kit looked lovely…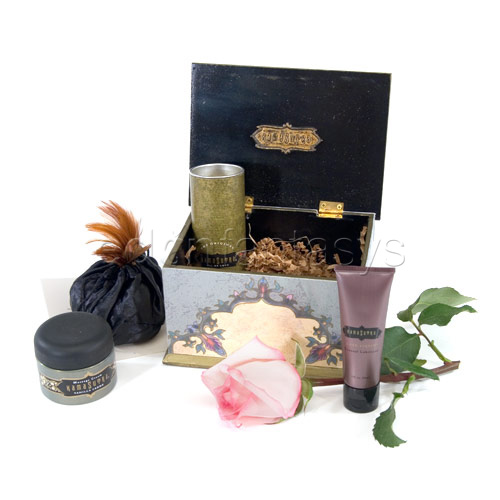 I found their website to be tastefully done. Even though they are selling adult toys it wasn't done in a strange, creepy-back-alley sort of a way. Not everything on the site will be to everyone's liking, it certainly isn't all for me, but I am sure that every couple could find something to enhance their love life.
Aren't these his & her candles nice?
Eden Fantasys is also very user friendly, even for the rather inexperienced. The search feature on the site is awesome! As you are searching you can check off features that you want and it will narrow down your results. It really makes shopping a whole lot easier. Eden Fantasys ships everything discretely in plain brown or white packaging and they don't even put "Eden Fantasys " anywhere on the box or label. How nice is that?