"This shop is part of a social shopper marketing insight campaign with Pollinate Media Group™ and GoodNites, but all my opinions are my own. #pmedia #BetterNights  http://cmp.ly/3/8vNxcO."

Potty training is an adventure that every parent must face at one point or another.  I've heard many moms say that potty training was the hardest part of raising kids.  A few of those moms will add…until the teenage years.  Potty training is hard. End of story.
To use training pants or not to, to go naked for a day, to go with big kid underwear and race to the bathroom for three days, and on and on the methods go.  The one discussion that I haven't heard much about it how to potty train during the night.  How do you teach them to go as soon as they wake up…and not sooner?  It's tough for both the kids and the parents.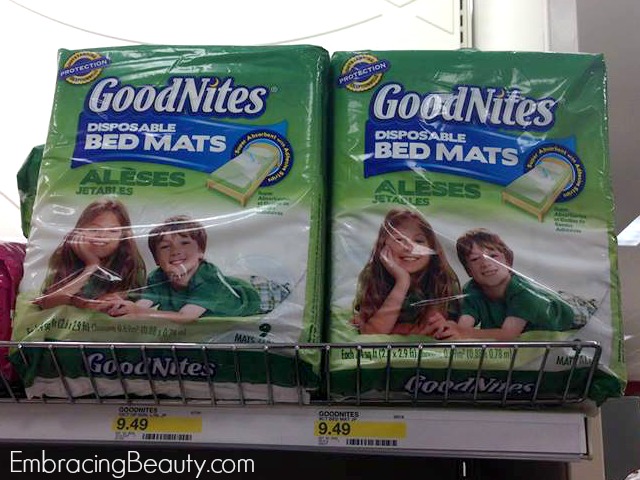 This is where I'm thankful for Goodnites Bed Mats.  I feel like these were made with bed wetters in mind but I think they are perfect for the potty training toddler!  They are cottony soft on the top with a sticky layer underneath so they'll stay put on your kid's sheets.  They are very large to catch nearly any mess and are a breeze to change.  If this can help save me an extra load or two of laundry a week I will be a faithful customer!  Hopefully, we'll move on from this stage of life soon but right now Goodnight Bed Mats help us to have goodnites!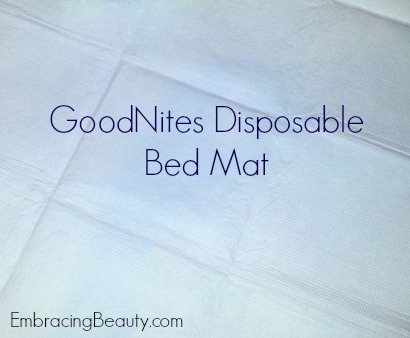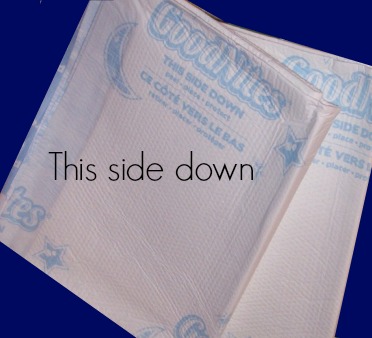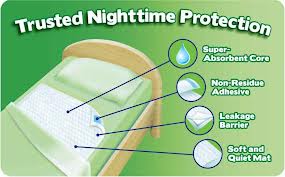 Have you tried Goodnites Bed Mats before?  Do you want to?  Right now you can get a coupon to save you $1.50 off Goodnites Bed Mats at Target!  I love Target's already low prices, their coupon policy, and if I'm honest, I love their incredibly nice shopping carts.  So if you have a little one who wets the bed, regularly leaks through their diaper, or is in the process of potty training print this coupon and pick up a pack or two the next time you're at Target!