So you and your girls have all planned time off work to relax, rejuvenate and have fun, but where do you go and what do you do? You don't have the opportunity to have a really indulgent time very often so you have to make the most of the time you have!
City breaks are so much fun for girls and with cheap flights all over Europe there really is no excuse not to make your trip continental. Some of the best cities for shopping are Milan, Paris, Madrid, Barcelona and St Tropez, of course you may have to have pockets lined with gold to go on a spree in many of these destinations but it's fun to window-shop none the less!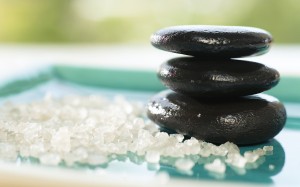 If you would rather something a little more low-key, why not search for some luxury spa breaks with spabreaks.com. For this type of trip, the perfect destination is the great British countryside. I've read that there are some amazing spa towns in Britain where the water from fresh springs has natural rejuvenating properties.  Hmm, now I'm thinking that I should have been a travel blogger!
For the alternative girly outing, why not go completely off the wall and do something really out of character? Paintballing is a great idea for girls sick of being stereotyped into femine activities!  Running around all day in a boiler suit shooting your friends can really build up an appetite, so make sure you make reseravtions at a good restaurant for the evening time. You might want to have a shower first though!